Product Development
HCH has experienced product designing engineer team and R&D team. Our commitment to continually combine and advance technology and engineering enables us to optimize bearing designing solutions that provide a competitive advantage for our customers. We are developing the next generation of environment friendly products such as low torque bearings to reduce energy consumption. These bearings are used in thousands of different products. They come in a vast range of different sizes: from a miniature bearing with an inner diameter of 4 mm used in ultra-compact motors, through to a bearing used in giant boring machines that dig tunnels. There are bearings that revolve at high speed: textile spindle can run at 100,000 revolutions per minute. Bearings found in steel industry are used in extremely high temperatures. The structure of bearings such as these is based on specialized designs in accordance with the requirements in the individual industry. This great variety of bearings results in reducing energy consumption in machinery and precision equipment, and greatly contributes to energy savings.
We work with customers to develop new products that fit their applications
In order to meet the demand of the market, with the help of excellent scientific research ability, the company keeps bringing forth new products constantly.
The required performance capacity and function demands

Bearing availability and specifications.

Appropriate methods of installation and handling
● Dimension limitations
● Durability (life span)
● Running accuracy
● Allowable speed
● Rigidity Noise/vibration
● Friction torque
● Specification item
● Bearing tolerance
● Bearing internal clearance and preload
● Bearing material and heat treatment
● Cage design and material
● Seal design and material
● Lubrication selection and grease type
● Handling Treatment
● Fitting methods
● Lubrication methods and lubricants (External)
● Sealing methods and seals (External)
● Shaft and housing construction
● Shaft and housing tolerance
We believe that you would like to get the new design right from the start. Partnering with HCH, you can speed up the time to market. Our engineers follow well-proven HCH processes for design optimization, design verification and should you need it, also general trouble-shooting. These processes involve a system approach and close cooperation with your engineers.
1.Design Optimization - shorter time to market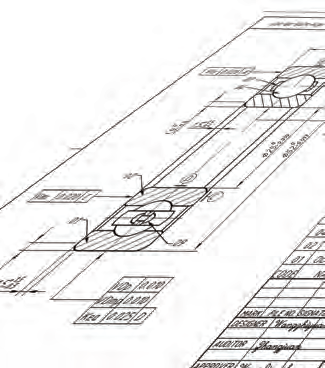 We can help you to evaluate your ideas at an early stage when all options are still open. From innovative concept studies to virtual testing in the computer or "real" testing in our intelligent test bench. Or perhaps you just want to know if there is a lubricant that can cope with the demands you have in mind. HCH bearings are developed for customers' satisfaction. The total quality of HCH ball bearings and tapered roller bearings, which are focused on the comprehensive services, is the confirmation of their success on the market.
2.Design Verification - fill your knowledge gaps
You can rely on HCH for a test strategy to validate your design. We can evaluate performance of tested components in a prototype. Or model your machine, or parts of it, with our unique computer tools. Most importantly, we understand the results of these tests so that you get reliable recommendations.
3.Root Cause Analysis - solve problems based on facts
You can count on our engineering team for expertise in component failure analysis. Our approach combines theoretical analysis with material science and experience gained from similar situation. By this method, we can find out why a design did not work as anticipated in another area where our consultants can support you.