Enroll Procedures
Applying with resume
The goal of our recruitment program is to ensure that the company has a number of reasonably qualified applicants (who would find the job acceptable) to choose from. Thus we have established a system of enrollment procedure by which we look for qualified applicants and select the suitable people for corresponding job vacancies. Regardless of their enrollment priority, all people wanting to enroll in our job vacancies must send their resume to our company. It is your responsibility to determine whether the job you apply will be suitable for you. So please make full consideration before sending us your job application.
Once you have decided to apply a job at HCH, you are required to formally send your application in which your name, age, education, working experience and life background should be include. Once we recieve your formal application, we can start processing your file and begin all the recruiting work.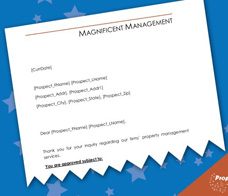 You may send your application or resume in one of the following ways:
● E-mail your application or resume to the relevant department's coordinator
● Send your application letter by mail : info@hchbearing.com
If you are a graduating student, you must submit a resume or application along with a copy of your university transcript. We also encourage you to include your examination status and a description of any relevant work experience, along with a brief cover letter that indicates your interest in this job. All the applications or resumes should written in English or Chinese .
Interview
people who are qualified the job will be noticed for interview by E-mail or telephone during two weeks after the deadline. So please make sure that your e-mail address is correct and your telephone number can be contacted. You should make good preparation for the interview because it plays important part in your application success. Recruiting new personnel and selecting new personnel are both complex processes. Each interview is hard enough to accomplish uccessfully, even when one is well focused.