What we offer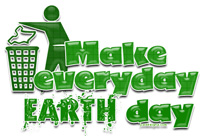 We are performance-oriented and know by experience that good performance is only achieved if our employees feel comfortable and appreciated. Therefore, mutual appreciation and constructive argument are integral parts of our corporate philosophy. We know no cultural and national boundaries. Instead, we believe in exchange of views, as team work is more than the sum of individual achievements. And we attach importance to a balanced relation between career and private life. This is the only way to ensure that our employees achieve the high performance we expect of them and appreciate in return.Because only those employees who feel comfortable in their job and combine their career with their private ambitions can they, in the long run, be motivated, even-tempered and efficient.
Environment as an HCH policy
It is one of the policies of HCH Bearing Group to protect the environment of our communities, our associates and the public. As part of our responsibilities as a corporate citizen, it is our goal to conduct our operations in an environmentally responsible manner. We aim to provide a safe and healthy environment for our employees and the society.
The programs we offer will give you access to a range of professional development opportunities. In order to explore new frontiers, to satisfy customer demands and to fulfill our objectives, we conduct a continuous search for new talents who are able to pursue their convictions and make progress happen.
If you recognize yourself through our values, if you put safety first and if you desire to be part of a - literally - rock-solid team... Many are the possibilities to join our staff and be a part of our future.
Educational opportunities are provided to our employees in multiple formats, including classroom and on-line training programs, on-the-job assignments, projects, feedback instruments and productivity tools.
We know that progress and growth depend on each employee taking responsibility, being creative and contributing to a successful performance. We strive to have employees be engaged, empowered, challenged and enjoy success as we continue to build a stronger company. Our goal is to attract, retain and develop employees to their highest potential and be recognized as a global employer of choice.