HCH value & philosophy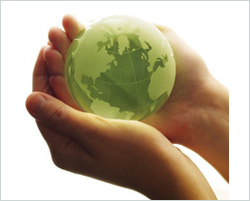 HCH value & philosophy do not change from time to time, situation-to-situation or person to person, but rather they are the underpinning of our company culture. Many people feel HCH is an exciting company of which to be a part and a very special place to work. HCH core values & philosophy are the primary reasons for this feeling, and they transcend our size and our growth rate. By maintaining these core values & philosophy, regardless of how large a company HCH becomes, we can preserve what has always been special about our company. These core values & philosophy are the soul of our company.
The salient features of our Core values and philosophy are:
● Provide high quality solutions to our customers and partners
in most cost effective way.
● Always strive to fulfill our commitments with customers in terms of time and quality of product.
● Respect business privacy of our customers.
● To respect individuality of all employees and customers.
● No discrimination based on gender, caste, race, and nationality of the individual.
● To honor and oblige all international and national laws.
The following list of core value & philosophy reflects what is truly important to us as an organization.
Build good reputation
Quality is the essence of a product, so as reputation to a business. A product should be deemed as acceptable only when it satisfies the customer very well. The point of marketing is buying rather than selling, that is, securing customer loyalty by building good reputation in the process of selling.
Never say "No" to the customers
At HCH, a technically acceptable product is not necessarily a qualified product. Only products of customer satisfaction are qualified. Products fail to meet customer needs are of little marketability and thus of little profitability. Therefore, the yardstick used to measure the performance is customer satisfaction. Never say "No" to customers.
Importance of commitment
Our commitment to customers has made the HCH brand what is today. This is a commitment that starts the very second you walk through the door and lasts as long as you stay with HCH.
Quality products are made by qualified people
The key to enhance business dynamics and competitiveness is to maintain superiority in human resource. People are the only productive factor that is both active and creative. As sophisticated as it can be, a management need people to put into effect.
It is a value war instead of a price war
By competing on value rather than price, we make products that are highly valued, thus consolidate resources as soon as possible to best satisfy personalized needs and exceed customers' expectations.
Promotion is based upon excellence, not appearance
Promotion is backed by the excellent mechanism. HCH win our fame by the qualified working staff, world-class quality products as well as the excellent service. We promote these excellences, not the appearance.
Doing right things and doing things in right way
Doing right things is the basis of doing things in right way. Continuous improvement of management is to ensure that every employee is doing right. Meanwhile, good thing should be done in right way. Based on doing right things, HCH encourage our employee use the right way.