CAREER
>Training & Career development
Training & Career development
We encourage our people to keep developing their knowledge in specific areas as well as learning new skills. A wide range of learning resources is provided at each of our locations, such as books, computer-based training packages and videos. We are also committed to providing management development opportunities that meet the needs of individuals, teams and business objectives, either via a suite of generic courses to match management competencies or a bespoke option to suit specific requirements. Personnel and training departments at HCH Group locations have various opportunities on offer for their employees: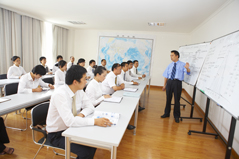 Vocational training up to management qualification Professional development and personality training programs. Training courses for moderation and working techniques Training for project management
Training
At HCH, we are offered a wide range of things. On joining, each new member of HCH is provided with an intensive induction program relevant to their part of the business. These programs are delivered to ensure that new people feel comfortable when first dealing with customers. The program covers a wide range of customer service skills, plus product and systems knowledge. Regular on-the-job training takes place to ensure that everyone is kept up-to-date and provides the high level of service that our customers expect. We attach the utmost importance to well trained employees who continuously improve their skills. We want to work with you to further your career so that we remain competitive and you remain employable. Therefore, the HCH Group systematically supports your career, as we aspire to fill job vacancies predominantly with qualified personnel from our own staff.
Talent development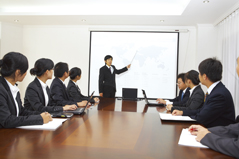 At HCH we believe that talent development and retention is key to building a world class organization that can provide our company with a competitive edge. The HCH Group actively helps its employees qualify for carrying out more significant and international assignments. For this reason interviews are regularly arranged with superiors to discuss career objectives and the development measures that are suited to them. Some of our employees participate in mentoring programs that ensure feedback and advice on career success. The performance support process encourages regular, ongoing feedback between the manager and the employee. We are dedicated to wider career path opportunities that enable our employees to transition to jobs outside of their current areas. Such flexibility is beneficial not only for employees' careers, but also for our businesses.